Portugal, Algarve West
Vila do Bispo to Vale de Boi - 15 km - Tuesday 15th April 2003
Bus. Quiet roads, eucalyptus forest tracks, a wind farm, country lanes, meadows, excellent views, little traffic. Fantastic views.
Photo Gallery - Click for Details and to Zoom - Top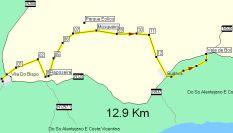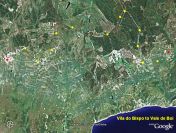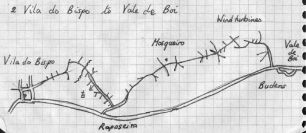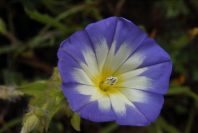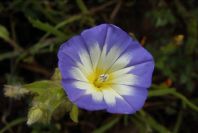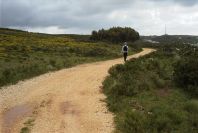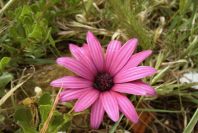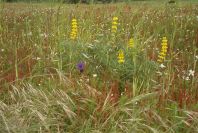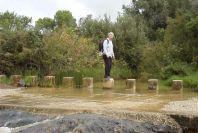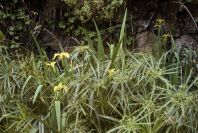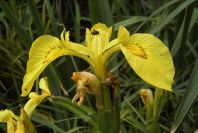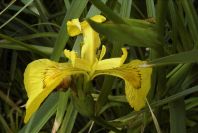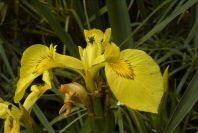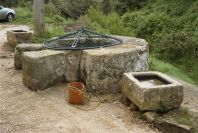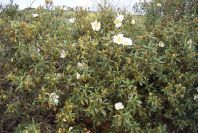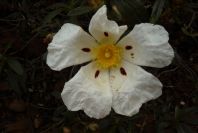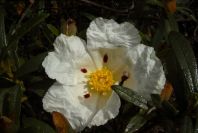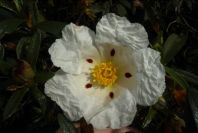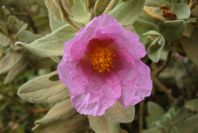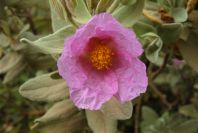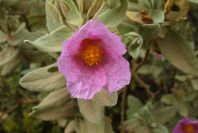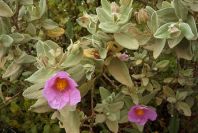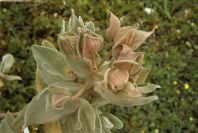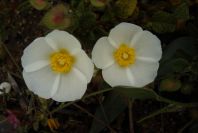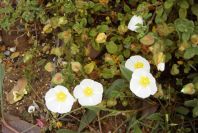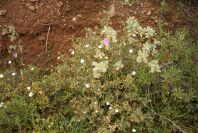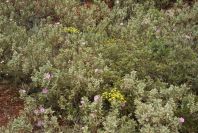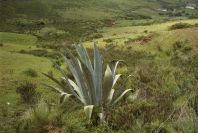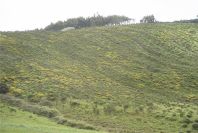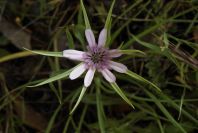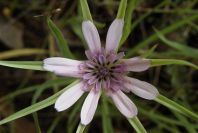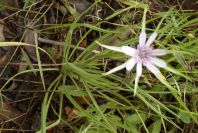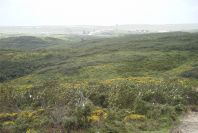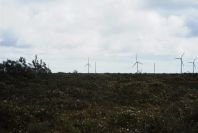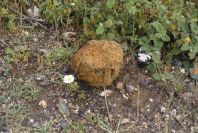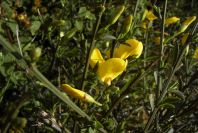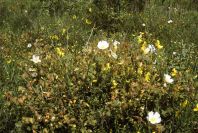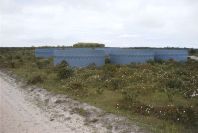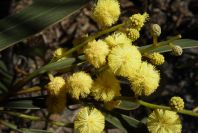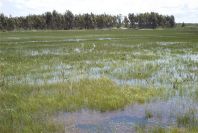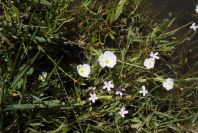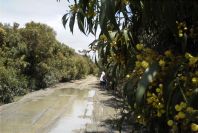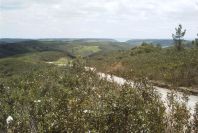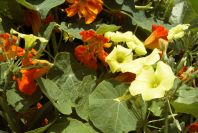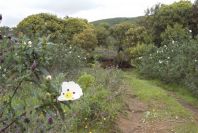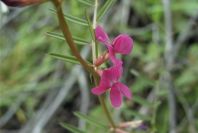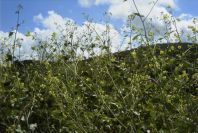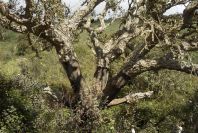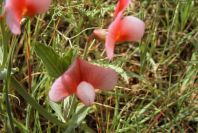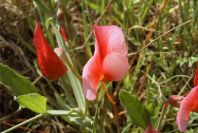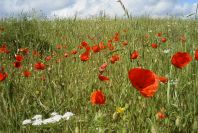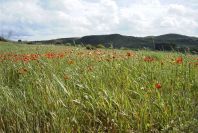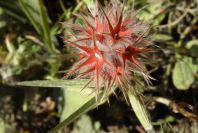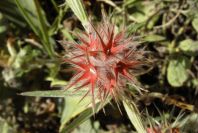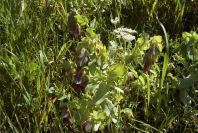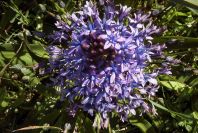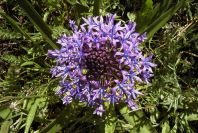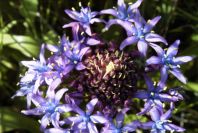 Diary - Top
On day two, we walked from Vila do Bispo to Vale do Boi. Margaret had a day off to conserve her ankles and feet after the forced march in the pouring rain the previous day.
The route took us through Raposeira and Budens. At Mosqueiro the terrain was very nice. There were pine and eucalyptus woods and fine views from the high ground. Cattle grazed in clearings and there were water meadows. Graceful and ecologically sound wind turbines had been built on the high ground.
The Walk
Mini (Margaret) decides to have a day off to recuperate and finish drying her clothes. Neil and I go to the bus stop to see if the express bus stops outside the Inter-Marché. It doesn't so we wait another few minutes for the slow bus. It is nice to see where we are going. Yesterday, the rain was so heavy that you could see hardly anything at all. A party of German ramblers join the bus on the way. We expect they are going to Cape St. Vincent but they set off to the town centre probably to walk round it first.
We set off at 10.05 and head north and then turn right at a roundabout. We then turn left and immediately right. We then head straight out of town and are delighted because the asphalt soon comes to an end and the walking is all along tracks (15 minutes). When the track splits, we bear left on to a brown surface leaving the yellowish surface (25 minutes). Almost immediately, we turn right and head downhill towards Raposeira.
At the entrance to the village, we cross some high stepping stones across a stream in spate after the rain (35 minutes). We see yellow irises and large arums on the banks. We go through the village aiming always in as easterly direction as possible. At a T junction, we turn left and then at a cross-roads, turn right again towards Altos de Raposeira (1 hour). We stay on the main road through the development keeping the houses on our right.
We turn right when we get to a eucalyptus wood (1 hour 10 minutes) and head north east now. In the distance is the first sighting of Monchique and Foya shrouded in clouds. We get to a T junction where we turn left and then, at the crossroads right again to pass the triangulation point (1 hour 20 minutes). We pass wind turbines (Picos Verdes Parque Eólico) and see big craters for footings and giant metal rings for the erection of more. We have lunch in the lee of a wood near the furthest turbine (1 hour 50 minutes). The weather has threatened but remained dry so far but now there is an aguaserie.
This rain is the result of a violent storm in the Azores. It spoils our siesta but in the event doesn't amount to anything and we carry on walking in mainly bright sunshine. We get to a five-way junction and take the second left. We continue in this direction ignoring the right swing made by the main track and continuing straight ahead (2 hours 20 minutes). Soon, we turn right (2 hours 30 minutes) and then at a T junction, left. At the next T junction, we turn right (2 hours 45 minutes). We carry on down this road until we get to the main road at the village of Budens (3 hours 30 minutes).
We turn left along the main road and after a few metres turn right to follow a narrow road which runs parallel with the main road. When we get to the hamlet (Vale do Boi) we turn left back to the road and catch the bus back.(3 hours 45 minutes). When we got back Mini told us she had put her shoes out to dry in the sun. When she came to retrieve them, one had disappeared. Later, she went out to have another look and eventually found it at some considerable distance. One of the puppy dogs must have fancied it and taken it for a walk.
Expedition Statistics
Transportation: Bus.
GPS Logging: Reconstruction.
Total distance this trip: 27 km.
Total distance from start: 27 km.
Minimum Altitude: 15 m.
Maximum Altitude: 139 m.
Total Ascent: 124 m.
Total Descent: 175 m.
Latitude: 37.097°
More Downloadable GPS Files
2003-04-15-Vila-do-Bispo-to-Vale-de-Boi.kml

2003-04-15-Vila-do-Bispo-to-Vale-de-Boi.gdb

GPX Files are in XML format and may be portable between different GPS receiver manufacturers
2003-04-15-Vila-do-Bispo-to-Vale-de-Boi.gpx

GPS Babel
GPS Babel is a really useful tool for translating between GPS file formats.