Portugal, Algarve West
Espiche to Odiaxere - 10.7 km - Thursday 17th April 2003
Bus. Quiet country lanes, a few busier roads and a river valley. Farm land. River valley.
Photo Gallery - Click for Details and to Zoom - Top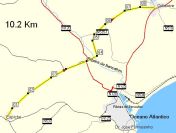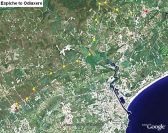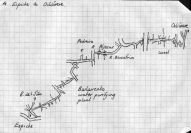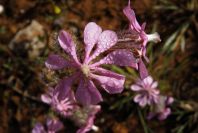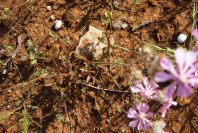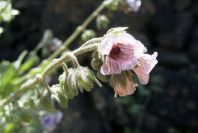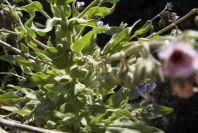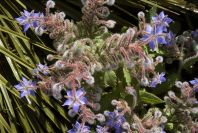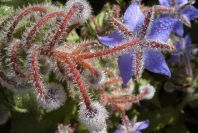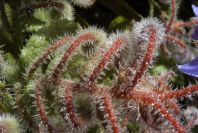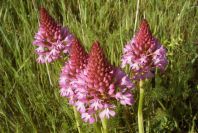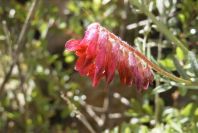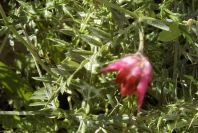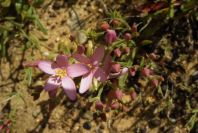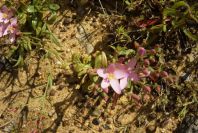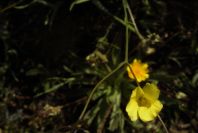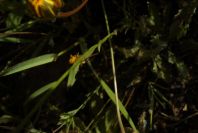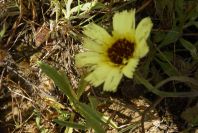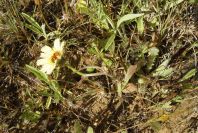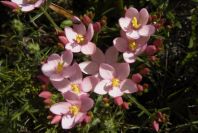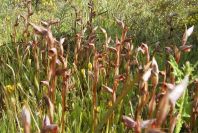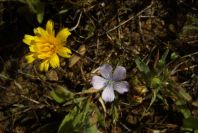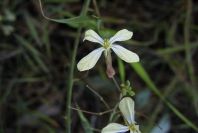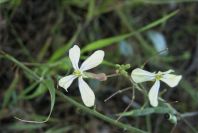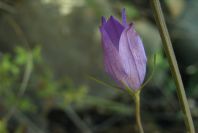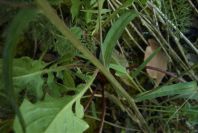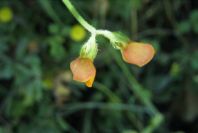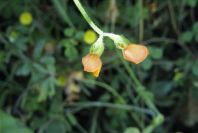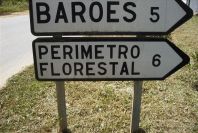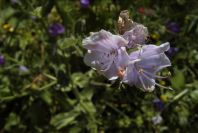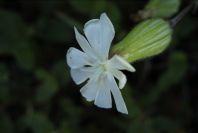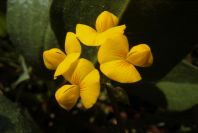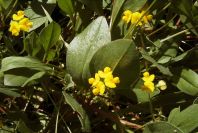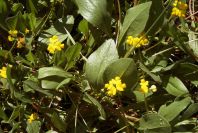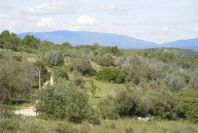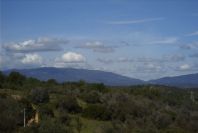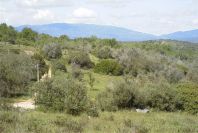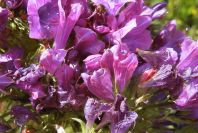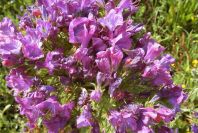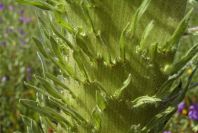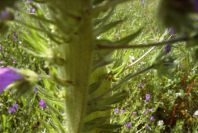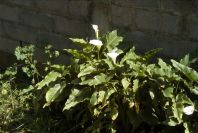 Diary - Top
On day four, we walked from Espiche to Odiáxere. Near Portelas, a new road is being built. There is a new over-bridge at the crossing. In the future, access might be difficult if the new road is fenced.
North of Monte do Catalão, there is a quiet road not marked on the map. Near Odiáxere the route goes under another new road, not marked on the map.
We left Espiche bus stop at 9.35 and took the first right uphill into the village. We aimed to get to the very top and then find a way out heading north east. We followed the Rua Canelas as it swung round to the right past the Snack Bar Ano Iris. Then we turned right at the market and then immediately left and right again. Soon we got to two T junctions. At the first, we turned left and at the second we turned right. We then turned off the road on to a track just past a house with a squat round tower.
We followed this track as it swung round to the right and became surfaced once more (10 minutes). We carried on along this road, going straight over a crossroads (20 minutes) and then left at a Y junction. We kept going along here for a further 10 minutes and then turned left (40 minutes) and then immediately right. Ignoring two right turns, we carried on along here as the tarmac came to an end again. It was on this stretch that we saw some yellow flag iris and just one blue campanula. We passed a water purifying plant and then got to a T junction (1 hour).
Here we turned left. Soon afterwards, we got to a crossroads where we went straight over. A new road is being built here so the junction may look very different in a few weeks time. We then turned right at a second crossroads (straight ahead was sign-posted to Pedreira) (1 hour 10 minutes). The road is now surfaced again. We took a left turn sign-posted to Aljezur (1 hour 35 minutes) and then, beyond the village of Caldeira, turned right on to a main road. Here we saw loaves of Easter bread which had been brought in orange crates already risen being painted with egg and having palm leaves stuck to its base being put into a large concrete bakers' oven. I also saw a gold finch along here (2 hours 5 minutes).
We carry on along here and then go under a main road using a ninja (tunnel). We saw an unusual bugloss with a flattened stem in a field and amazed two people digging up their potatoes by crossing the field to photograph it. We explained what we were doing and they told us about their potato crop which was much more interesting.
We entered the village of Odiáxere and then headed towards the centre to find the bus station. We went right at the first T junction, left at the second and the bore right at next Y (3 hours and 15 minute). In the event we would have done well to wait in the square where the Y junction was because that is where we should have got the bus. As it was we made a signal opposite a signposted bus stop and were ignored by the Blue Frot bus (Frota Azul). We walked back to the square where the bus was stuck in traffic. The driver then allowed us on.
On our first visit to Sagres, we had a free hire car for three days. We made a day trip to walk beside the Bravura Dam nearby to the north of Odiáxere. Someone broke into the car and our onions and sardines were stolen from the back seat. We never leave anything worth having on the rare occasions when we have had a car and the thief must have been disappointed on this occasion because he let down one of the tyres – or was this to prevent our hot pursuit. We reported the incident in Vila do Bispo Police Station but nothing came of it. We hope he enjoyed the sardines as much as we would have done. We wonder if other travellers would have reported their "wallet and all their money" stolen.
On this walk we saw different herons and egrets, storks' nests on chimneys and had wild amendoas (almonds) and beans for snacks. We recall, as an Easter festivity is announced in Portuguese from a passing car with a loud hailer, our visit to Albufeira. Here an invitation to a Bull Fight was made in the same way but in English and was followed by the reassuring words Bulls are not kill. We also recall our walk from Praia da Rocha along the beach to have a special treat at a fish restaurant. Mini had much enjoyed some langoustines in Tenerife and wanted to try some again. We duly ordered them but they were all dry and she could cope with them. She swapped meals with Neil who could. Imagine our dismay when we discovered that the bill was so horrendous that we didn't have enough to pay for them. As they are charged for by weight we had no idea what they would come to and we had made the mistake of not asking to see them first. We used a combination of cash and Mastercard and put the event down to experience
Expedition Statistics
Margaret walked this leg. Distance: 10.70.
Transportation: Bus.
GPS Logging: Reconstruction.
Total distance this trip: 48.4 km.
Total distance from start: 48.4 km.
Minimum Altitude: 4 m.
Maximum Altitude: 82 m.
Total Ascent: 78 m.
Total Descent: 117 m.
Latitude: 37.125°
More Downloadable GPS Files
2003-04-17-Espiche-to-Odiaxere.kml

2003-04-17-Espiche-to-Odiaxere.gdb

GPX Files are in XML format and may be portable between different GPS receiver manufacturers
2003-04-17-Espiche-to-Odiaxere.gpx

GPS Babel
GPS Babel is a really useful tool for translating between GPS file formats.